Posted by Admin | Friday, October 21, 2011
0 Comment
Complete Download link Ternd Micro 2012, there is
Trend Micro Titanium Maximum Security 2012
,
Trend Micro Titanium Internet Security 2012
And
Trend Micro Titanium Antivirus 2012
. All products from trend micro 2012 this version has its own specialties. if you frequently use the internet suft internet security version and if it does not use antivirus version, or even that can be both the Titanium Maximum Security.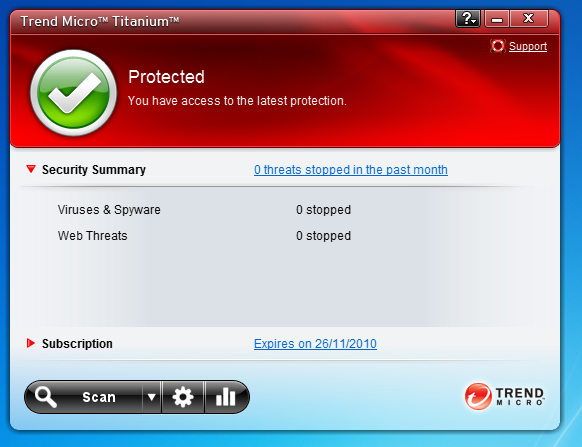 The program also includes a host of other tools, everything you'd expect in a security suite.
And so a spam filter helps to keep your inbox free from junk; the improved Windows Firewall Booster protects you from network attacks; identity theft protection prevents confidential data from leaving your PC; and Parental Controls limit your child's access to the internet, while protecting them from inappropriate content.
But there are also options and extras which you won't necessarily find in most of the competition. Like the improved System Tuner, which optimises your system to boost its performance; encryption and secure file deletion tools; wireless authentication to warn you about risky wireless hotspots; and a whole 10GB of online storage space courtesy of Trend Micro's file sync and backup service, SafeSync.
Download Links [Trend Micro Link]:
Trend Micro Titanium Maximum Security 2012
Trend Micro Titanium Internet Security 2012
Trend Micro Titanium Antivirus 2012